INSTRUCTION TO ALL THE STUDENTS OF UG AND PG PROGRAMME FOR PAYMENT OF ODD SEMESTER
REGISTRATION FEES FOR ACADEMIC SESSION 2023-24
1. All the students are hereby instructed to read this carefully before making payment.

2. After confirming this page, a student will be navigated to the following page.




3. Students need to enter their registration number in the field provided to proceed further.

4. After entering the registration number a student will land to the following page.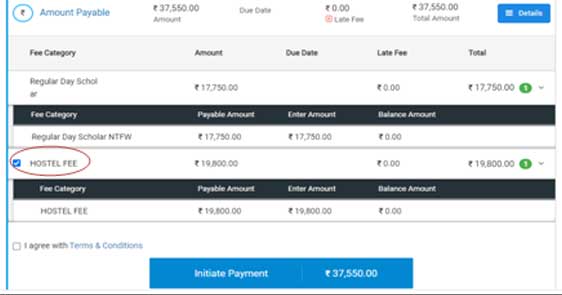 5. The hostel fee option shown in oval shape is by default ticked.

6. If any student does not want to avail hostel facility, they need to untick the hostel fee option before proceeding for payment.
I confirm that i have read and understood